work process
How to dye textile with roketsu is not difficult
1,
draw
a
sketch
on
the
white
paper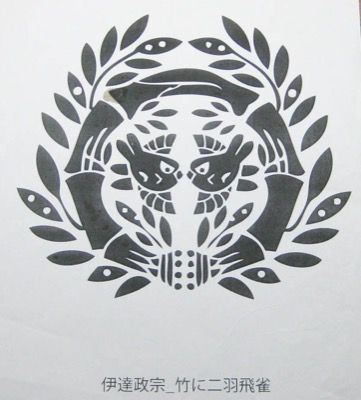 at first it is started by drawing a sketch (choose)
select a design from the hundreds of different stencils,
from traditional Japanese scenes,
to the latest anime characters,
of creating your own designs is also OK.
2, trace a sketch into cotton cloth
If a sketch is fixed, trace a sketch with a wax brush
Next, draw a rough sketch of design on the cotton,
then slowly trace the outline of the sketch with a brush that has been dipped in the hot wax.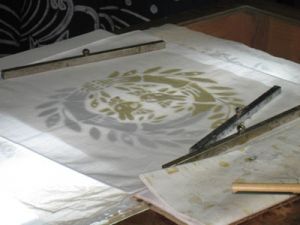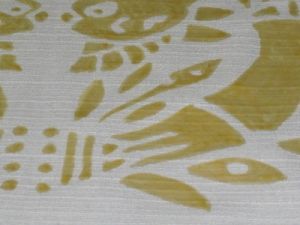 3,
dye
cloth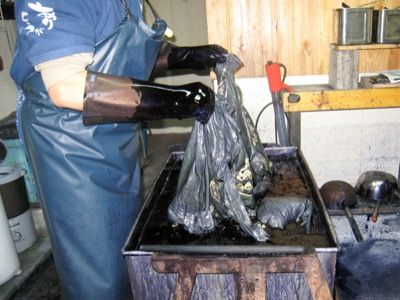 dyeing experience
The next part of the process is the dyeing,
the fabric with the design is dyed in a vat of indigo solution - crumpling the material gently while moving it through the dye to crack the wax.
4,
drop
wax
soaping to lose wax and too much dye

the fabric will emerge from the dye-vat almost black,
and go into boiling water to remove the wax.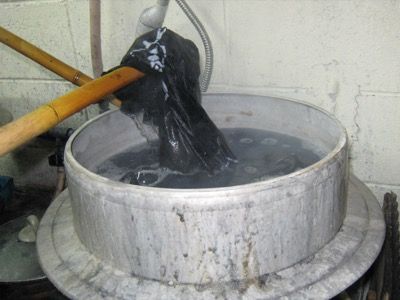 5, complete a product !!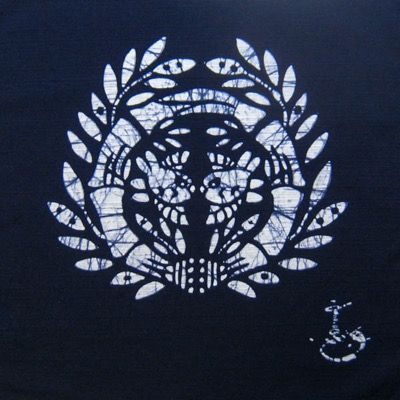 complete a product.

Finally, the material is washed in water, and when it is dried and ironed,
the design magically comes to life.
dyeing experience takes 90-120 min.
(change by the number of people, size at experience time.)
set up the tools necessary for an experience in our studio.
Please come in an ordinary dress.

---